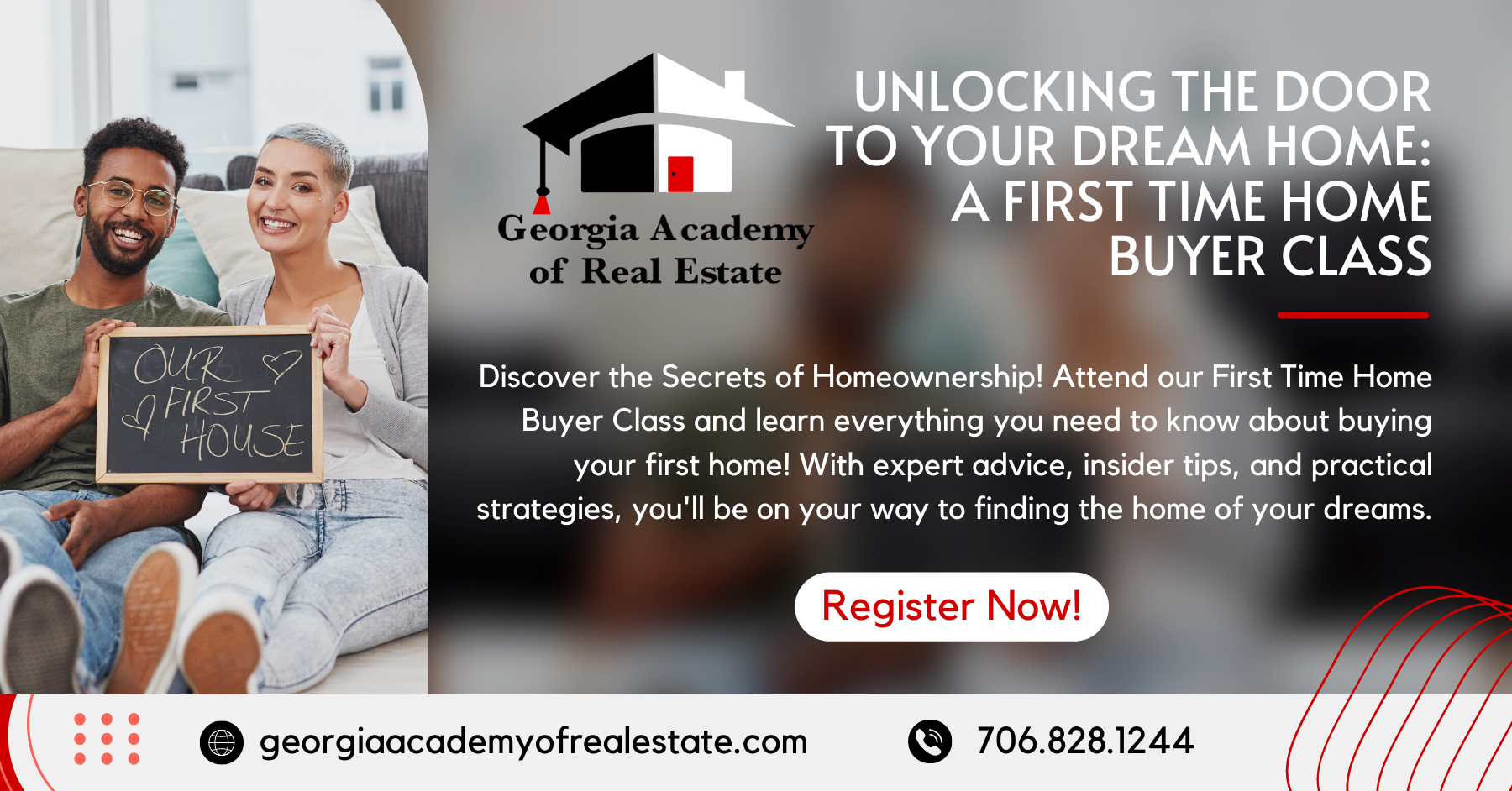 As a first-time home buyer, it can be overwhelming to navigate the real estate market and make one of the biggest financial decisions of your life. However, with the right education and guidance, the process can become much smoother and stress-free.
Our first-time home buyer class, taking place on

March 14th, 2023 at 6 pm at 3154 Perimeter Parkway Suite 4 Augusta, GA 30909

, can provide you with a comprehensive understanding of the home buying process, including everything from the pre-approval process, budgeting, home inspections, and closing. This class will also help you understand the different types of mortgages available, the role of a real estate agent, and the benefits of homeownership. By attending a first-time home buyer class, you can ensure that you are equipped with the necessary knowledge and tools to make an informed decision and secure your dream home."
Unlocking the Door to Your Dream Home: A First Time Home Buyer Class
Unlocking the Door to Your Dream Home: A First Time Home Buyer Class