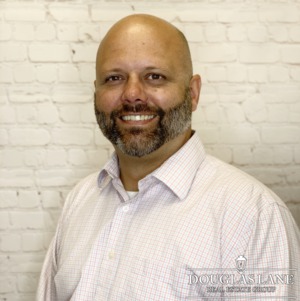 Born and raised in the beautiful city of Cape Town, South Africa, and moved to the United States in 2000. Life here has taught me some outstanding life lessons.  Through hard work and determination, we can achieve our goals.
My two daughters are my world and bring me joy each day, and they are my drive to be successful in life and real estate. My passions are spending quality time with friends and family, traveling, playing golf, cooking, and coaching my daughters' soccer teams.
In my past career in hospitality, I gained valuable knowledge on the importance of building solid relationships and providing exceptional customer services and support to clients. As a real estate professional, I understand that buying or selling a home is more than a transaction; it's an experience! My goal is to make that experience exceptional. After all, we are working to achieve your real estate goals.
I look forward to hearing from you.  Call me at 804-432-7873. We can start working towards those goals and make your dreams a reality.
Testimonials
Ed Mielck is the best! He found homes that met our desires and took the time to virtually (due to COVID) walk through the home and fully answer all our questions. Ed pushed to get all actions completed so we could close on our desired date and move into our new home the day we closed. He has the highest level of integrity and understands the market and the area. Great experience. Will use Ed again and recommend to friends.
David Branch
For your first time home buyer He made the process extremely easy! breaking down and explaining every step to me, walking me through the whole process. Highly recommend!
Deb Byrd
Mr. Mielck Was attentive to all the finishing touches the house needed, that were required to be a top selling point. Very knowledgeable with were and whom to contact in order to have some work done on the house. Was attentive and punctual to all meetings, and in signing paperwork on time. Highly recommended as a Real Estate agent. Thank you,
Local Seller
He was very informative and knowledgeable about the market. Communication was very good. He handled the transaction professionally and ensured all issues were dealt with. Highly recommended for listing your home.
Local Knowledge 5 Stars!
Responsiveness 5 Stars!


Local Seller