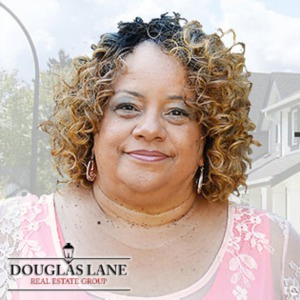 Juliet looks at moving much like she looks at life. It is not only about the destination; it's about the journey… and it is easier and more enjoyable when the right people are with you!
Originally from Michigan, she raised 4 sons and welcomed 8 grandchildren AND a great-grandchild over the years. She always knew that she wanted a career that focused on helping others, working for 15 years as a nursing assistant and medical assistant for a cardiologist, and later moving into medical office management. Juliet holds a degree in Business Administration from Shaw College in Detroit.
In 1997 she earned her real estate license and represented clients with 3 boutique brokerages over a 20-year career. Juliet is always excited to provide her valuable service to both sellers & buyers, with a special fondness for leading first-time homebuyers through unfamiliar territory to their new destinations.
Like so many newcomers to our area, Juliet was lured to the Augusta area after a particularly harsh Michigan winter. The mild climate, availability of activities and services, and affordable cost of living helped Augusta edge out nearby locations. The short trip to international airports in Atlanta and Charlotte also appealed to Juliet, a frequent and avid traveler. In addition to heart-warming trips to visit family "up north", she is particularly drawn to the actual warmth of the tropical islands.
Upon settling in and following six months of updating a charming, but outdated, home for herself, she again turned her attention to helping others buy and sell. Douglas Lane Real Estate Group's client-focused model and world-class service reflect the values that she embraced in building her 20+ year career in Michigan. She is a member of the Greater Augusta Association of REALTORS®, Georgia Association of REALTORS® and National Association of REALTORS®.
When you are ready to make a move, call on Juliet's enthusiasm, knowledge & experience. Together, you'll enjoy the journey!