Thessa Washington
REALTOR®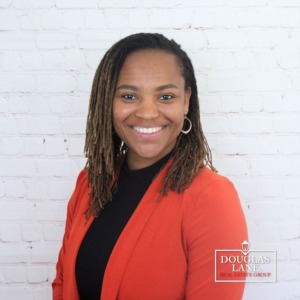 When looking for a Real Estate agent, you may ask yourself a few important questions about the agent. More often than not, these questions do not have definite answers until it is too late, and you are forced to "Learn the hard way." To ensure that this is not your experience, I have taken the time to answer these questions for you upfront, so you can focus on the more important things:

Who is this person? I am a licensed real estate agent, as well as a pilot in the Georgia Air National Guard. I am friendly, yet competitive. I am a loyal and honest person, and I am whole-heartedly dedicated to the service of others.

Can this person help me? Yes! I will figure out your wants and needs, and then make it my priority to exceed any expectation you have of getting these needs met. In the case that I cannot do that alone, my dedication to your goals will allow me to find the right person to accomplish the best solution for you. I am not too prideful to ask for help when the situation warrants my doing so, and I work alongside a team of professionals who are just as dedicated to your success as I am!

Will I be able to reach them when I need to? I am very responsive to calls, texts, and emails. I promise to work hard to reply as soon as possible, each and every time I am contacted. I am committed to you during this process, and making your needs the priority.

What skills set you apart from the others? Well, first of all, I'm amazing at ping pong! Did I mention I'm pretty good at flying planes?? But, professionally I take pride in my listening and effective communication skills (sounds simple but it's not common) also organization, leadership, and problem-solving skills (your tax dollars were a success)!

So if you need help making your next home buying or selling process completely hassle-free and as smooth as possible, I will be honored to be
on your team working hard for you and your real estate goals!