Real Estate is about so much more than four walls and a roof. It's about how a community really lives. It's about a lifestyle.
At Douglas Lane, we understand that 43% of buyers find the home they purchased online. That's why we make sure when it comes to your home search in the CSRA, we make easy the name of the game. Our website not only shows you the most comprehensive MLS listings in the area, but we go further by giving you information about relevant community and market information, including local schools.
Let's get started on finding your dream home now!
ASSESSING YOUR NEEDS AND PRIORITIES
A successful real estate buying experience is dependent upon a proactive relationship with your Douglas Lane Agent. Be ready for a lot of questions about your four main home buying priorities:
COMMUNITY: Schools, Environment, Livability, Utilities
PROPERTY CONDITION: Disclosures, Home Inspection
FINANCIAL: Taxes, Home and Title Insurance, Appraisal, Mortgage Approval
MARKET: Recent Activity, Comparable Sales, Values, Supply/Demand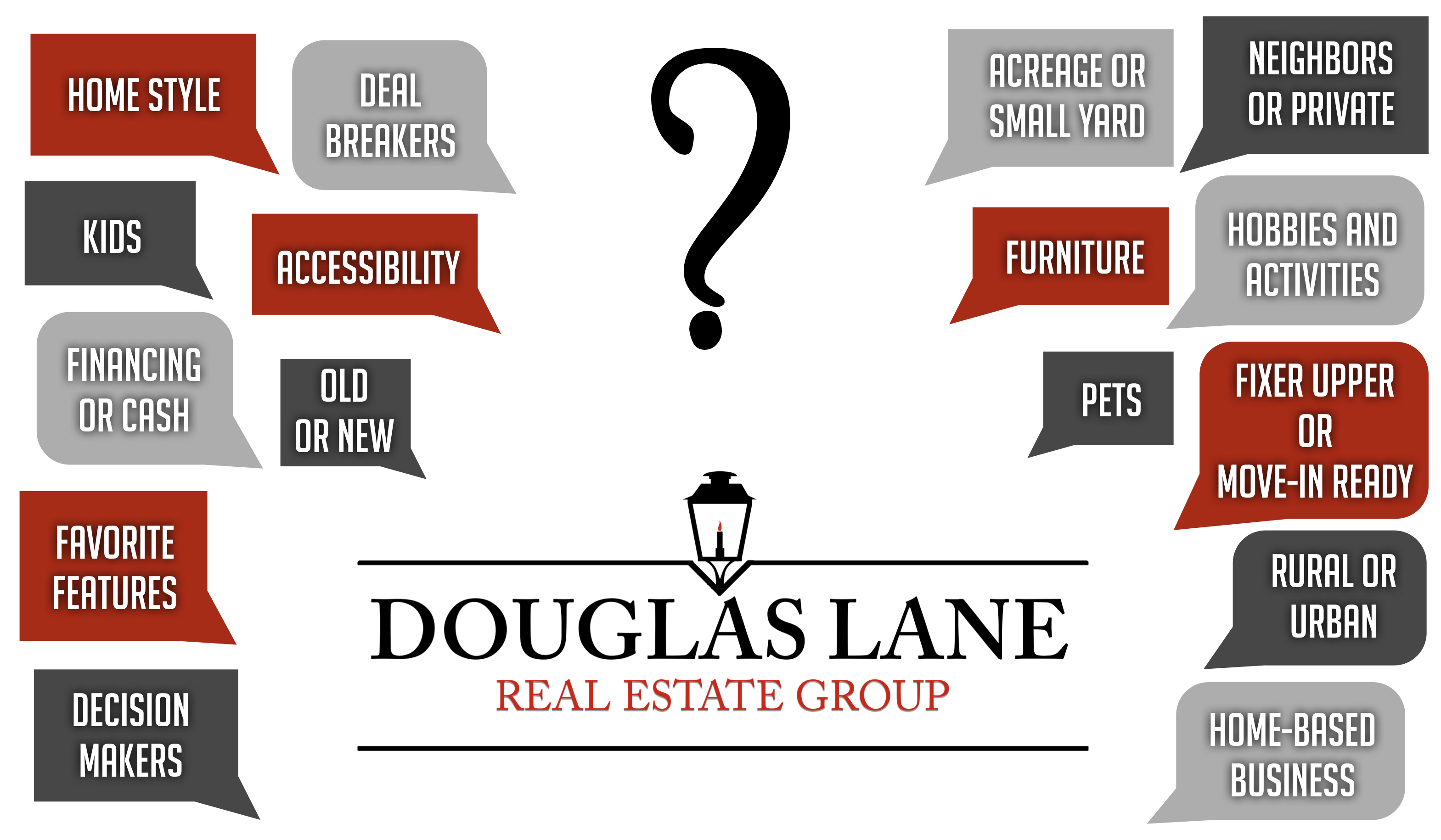 RESEARCH TOOLS DESIGNED FOR YOU
Buyers shopping for real estate prefer different information sources during each stage of the home buying process. We provide a suite of search and research tools to provide as much information about a property and we are still here to give you a hand in deciphering all the information that you can get.
Whether you are casually driving through town, visiting open houses, or at home thinking about a lifestyle change, its all right here: